Introduktion
What we do
Live video transportation is at the heart of what we do. We enable content owners and broadcasters to activate their audiences with:
Quality-of-experience worth paying for
Live and local content that's part of their world
Interactive experiences they want to be part of
For network service providers, we make it possible to deliver the quality of service to meet even the highest demands. We also provide new ways of monetizing and optimizing networks.
Doing more with less is a key benefit of our solutions. By simplifying workflows and network complexities, we help to improve the balance between content value and cost of production. This opens up new opportunities to connect live content to audiences all over the world.
Lossless video transport is where our solutions begin – from stadiums, studios and live events all over the world. By optimizing underlying networks – both managed and unmanaged – we unlock new possibilities. These range from enabling contribution over the public Internet at one end of the scale, to differentiating by delivering the highest possible quality-of-experience at the other.
Voice and data traffic – in fact anything where quality is mission-critical – is another area our solutions are used. We make it possible to set 100% QoS as a minimum acceptable standard – and that's a great starting point.
Who we do it for
Our customers are broadcasters, network service providers and content owners. These include telecom, satellite, DTT, cable TV, IPTV and OTT operators.
We have over 200 customers in over 60 countries – ask us for a reference.
How we got here
We predicted that the Internet was the future of television way back in 1997. This has guided us ever since. Our Nimbra platform has evolved to become the leading media transport platform for live, high-quality video transportation. It is at the core of many of the world's largest broadcasters' and network service providers' video transportation operations.
OUR VISION IS TO ENABLE A LIVE AND INTERACTIVE MEDIA EXPERIENCE FOR ANYONE ON EARTH. WE WANT TO LEAD A REVOLUTION IN REAL TIME. LETTING PEOPLE ENGAGE WITH MEDIA AND ONE ANOTHER IN PERFECT SYNCHRONY. CREATING A GLOBAL MEDIA MARKETPLACE, WHERE LIVE CONTENT IS EXCHANGED IN REAL TIME, AND GREAT CONTENT IS REWARDED EVERY TIME.
Presentation av Net Insight
Förvärvar Scheduall
"Stockholm, Sweden - Net Insight, the leading provider of live, interactive and on-demand media transport, today announces its completion of the acquisition of US software company VizuAll  Inc, trading under the name of ScheduALL. The acquisition will strengthen Net Insight's market position in media service and workflow orchestration.
Yesterday's closing follows the announcement on September 2, 2015, that Net Insight was entering into an agreement to purchase ScheduALL. Net Insight has acquired 100% of the shares in ScheduALL for USD 14 m on a cash and debt free basis.
The acquisition of ScheduALL is an important strategic initiative as it allows Net Insight to offer complete end-to-end orchestration to the market. In today's fast-paced and schedule driven broadcast world, on-demand and end-to-end service orchestration is becoming key to deliver efficient and cost-efficient solutions to TV production broadcasters and their customers.
ScheduALL, founded in 1989, is a provider of ERM (Enterprise Resources Management) software for media, broadcast and transmission businesses. ScheduALL has its head office in Hollywood, Florida, US and employs approximately 75 employees."
Klipp om Scheduall
Annonseringen av live OTT 2015
Tumegard said the invention, which will be rolled out in the first half of 2016, would be difficult to replicate for competitors as it requires expertise from several areas such as synchronization, video streams, networks and data centers.

"Someone would have done it a long time ago if it had been that easy," he added. -www.reuters.com
Artiklar efter lanseringen av live OTT
Kick starting live OTT
"Watching television online can often suffer from user experience issues, especially the synchronisation of live streams, a problem Net Insight is hoping to fix with its True Live OTT solution." -www.csimagazine.com
TATA COMMUNICATIONS IS NET INSIGHT'S FIRST CUSTOMER FOR TRULY LIVE OTT (2015-11-25)
Net Insight announces that global communications service provider Tata Communications is Net Insight's first customer to implement its truly live over-the-top (OTT) solution globally. The two companies have signed a framework agreement covering the use of Net Insight's solution, which enables Tata Communications to integrate Net Insight's solution in its Media Ecosystem, including its Video Connect service, underpinned by the company's global network. This will allow Tata Communications to provide its media and entertainment customers with a range of live OTT content management and delivery services. - netinsight.net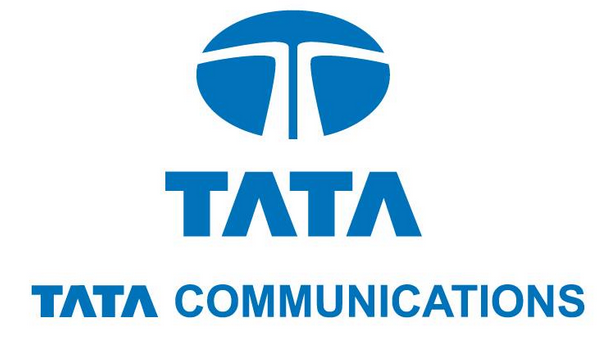 Tata Deploys Net Insight Synchronized Live OTT Software (2015-12-15)
"Indian Telco Tata Communications is launching a media ecosystem enabling global live OTT services, bringing synchronization between first and second screens and guaranteed low delay. The operator claims to be first in the world to offer a fully synchronized multiscreen OTT platform for service providers and content owners, enabling them to deliver video to all target devices simultaneously with no buffering." - www.thebroadcastbridge.com
NET INSIGHT SELECTED BY DMC FOR NEW IP DISTRIBUTION NETWORK (2015-12-17)

DMC, the Digital Media Centre, part of AMC Networks International, provides services including the origination of over 100 television channels and the provision of 50,000 on-demand TV assets to operators each year. DMC is building a new primary IP distribution network that will enable migration of signal distribution from satellite to fibre and support further growth. The new network will deliver TV channels and content to Cable, IPTV and OTT service providers within as well as outside Europe. - netinsight.net
Net Insight says new invention could double addressable market (2015-12-21)
Net Insight's new invention that enables synchronized live broadcasts on TV, tablets and smartphones could double its total addressable market in 1-2 years and should have a healthy impact on profit margins, its chief executive told Reuters. - www.reuters.com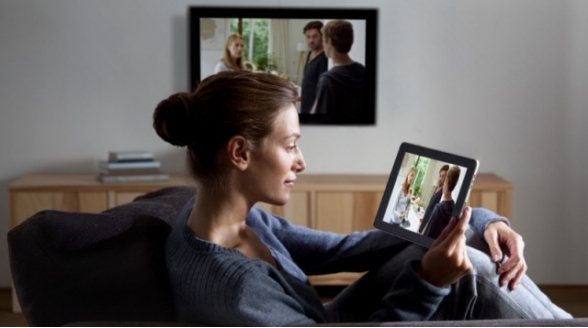 Net insight's technology supported super bowl
Net Insight's customer The Switch was on hand at Super Bowl 50 for a number of clients, capping a successful NFL season that saw the company extend its presence in NFL-related events, complementing it at approximately 150 sports venues and customer locations that are part of The Switch Network.
It also gave the company a chance to roll out its FineNines Service, introduced in 2014, to Super Bowl City, courtesy of one of the company's two service trailers, known as a POP (Point of Presence) in a Trailer. All told, the company supported more than 28 HD-SDI, JPEG2000, and ASI video paths and 24 data connections ranging from 50 Mbps to 10 Gbps, totaling more than 7,500 hours of video and data transport.
"The Net Insight Nimbra platform was used within the trailer to connect to the fabric of The Switch Network and convert electrical signals to optical signals for transport of mission-critical traffic," - Scott Beers, chairman/CEO, The Switch.
Källa: www.sportsvideo.org
Källor:
http://netinsight.net
www.reuters.com
www.thebroadcastbridge.com
www.csimagazine.com